Porcelain lace and raku plate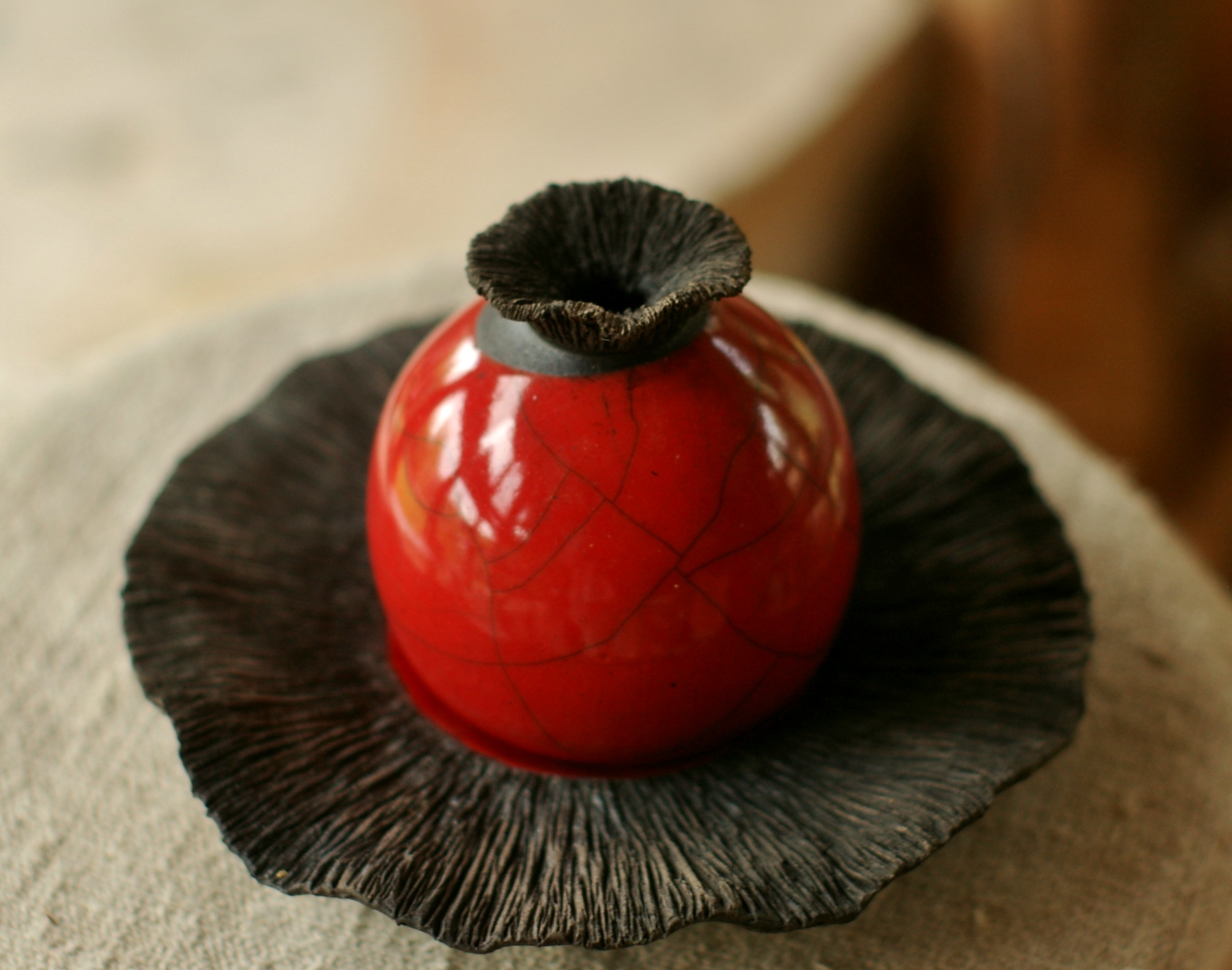 Porcelain lace and raku serving dish

Working clay is exciting and infinite:
Creating a terracota plate's texture or a raku serving dish, giving shape to the clay, finding the good gesture, exploring the repetitive gesture, the one that progressively slips to another gesture to discover other horizons.
In 2007 and 2008, Ginette and I worked on material research. On the basis of turned shapes, we have tested gestures, tools. It led us to sometimes achieved, sometimes incomplete objects.
Last year, I resumed this work on plates and serving dishes, using the raku technique.
I think that this reflection on the material can still evolve. It is tempting to keep on researches, to be continued…
And on porcelain!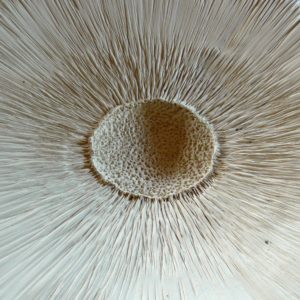 The result is splendid.
It's playful, long, tedious; porcelain is'nt always a pushover, it is necessary to take into account its degree of retraction, its capricious temper, to have a great dose of patience to bring this work to the end.
I begin with a turned base, and after that I work the "lamellage", which needs to be done at the right time: too early and it collapses, too late and it splits and warps… On the contrary, when the shape is led to the end, it's beautiful!
Since I have experimented it, enaimelling is not necessary, it is redundant and the white of porcelain… Wow!
Sometimes, the simplicity of a shape is enough. What I'm sure of, is that the researches of textures are never useless and are part of the work of creation.
---